Intelligence ages well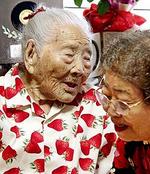 There is no basis in the belief that one's brain power diminishes with age. A new Norwegian research project has charted the progress of 100 subjects for 70 years, and their findings are encouraging, newspaper Dagsavisen reports.
Age in itself is no obstacle to an active and intellectual life, with mental capacity holding up well towards the age of 80.
"Of course there are going to be individual variations, but largely age does not lead to changes that affect how one, for example functions mentally at work," said Per Kristian Haugen, specialist psychologist at the Norwegian Centre for Dementia Research.
Haugen carried out the final phase of the research set in motion by the late Sol Seim. Psychologist Seim began by examining the mental capacity of 100 13-year-olds at a Bergen school in 1939, with follow-up tests in 1956, 1984, 1994 and 2001 - the longest ever such survey.
"On average one third function as well at age 74 as they did at 58. The majority experienced a minor decline, with a minority having major changes," Haugen said.
"Language and speech comprehension are abilities that are maintained relatively unchanged. The greatest difference between young and old is seen when one faces tasks that demand quick and innovative thinking - that is, where one needs more than just experience," Haugen said.
The study revealed that mental capacity was influenced by poor health, social isolation and a negative attitude towards aging - in other words, aging itself is not the main factor in the changes associated with old age.
"I think the results should lead to a reevaluation of the worth of the elderly in society. There is no reason why the elderly should not be able to contribute with experience and continuity. We absolutely do not get stupider with age," Haugen said.
Science
[14:44]