'Titantic' hunters set sights on Amundsen's wreck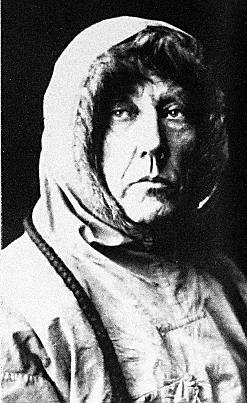 Norwegian polar hero Roald Amundsen disappeared in 1928, along with all on board the seaplane that was taking them, ironically enough, on a rescue mission of their own. Now the German TV firm that aided the search for the Titanic is keen on hunting for the wreckage of Amundsen's plane.
The seaplane Latham took off from the northern Norwegian city of Tromsoe on June 18, 1928. Amundsen and five others were on board, heading for Svalbard to search themselves for Italian polar explorer Umberto Nobile, whose airship Italia was believed to have crashed.
The Latham never made it to Svalbard. One theory maintained that the seaplane crashed just north of Tromsoe, but last year a group of experts concluded that the Latham probably crashed into the sea northwest of the island known as Bjoernoeya.
The group recommended a search for the wreckage be launched, and a Norwegian aviation museum (Norsk Luftfartsmuseum) has hoped to use the military diving vessel Tyr to launch the effort. Newspaper Aftenposten reported over the weekend that the government minister in charge of fisheries has personally involved himself in the project.
Now German company Context TV has expressed interest in the project, and Kjell Lutnes of the museum is encouraged.
"It's a tempting thought," Lutnes told Norwegian Broadcasting (NRK). "It's exciting and positive that they're interested."
Context TV, which searched for both the Titanic and the Bismarck, uses a minisub that could be appropriate for the search. The sub, however, needs a mother ship from which it can operate.
Via Aftenposten News in English.
Science
[17:50]