John M. Coetzee who?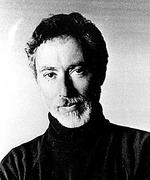 So they've done it again! The Swedish Academy have awarded the Nobel Price in Literature 2003 to a (at least to me) complete nobody. Of course it's the members of the Academy who decide the laureate, but why can't we have an author who is well known outside the Academy's circles?
There were rumours that Margaret Atwood was nominated and there's been a long time since any american writer got it. Why not Bob Dylan? His lyrics has influenced at least two generations all over the world.
But then again, who really cares. We read whatever we like regardless of who gets the price anyway.
Read the Swedish Academy's arguments.
Art and Culture
[13:42]